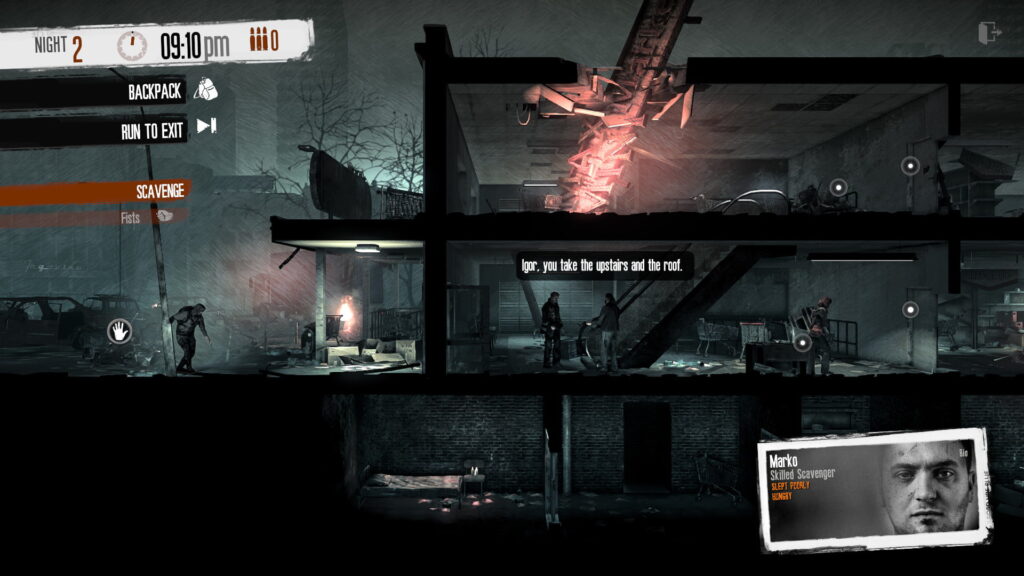 Polish studio 11 bit studios announced that their survival war title The War of Mine has secured a coveted spot in New York's The Museum of Modern Art as part of the exhibition Never Alone: Video Games and Other Interactive Design on view through July 16th, 2023.
Paul Galloway, Collection Specialist, Department of Architecture and Design at MoMA and co-curator of the exhibition, said in a press release:
"Never Alone seeks to help us understand video games as various parts, different tools, and techniques that designers bring to bear to shape our experience with games,"


"There is often a kind of a conversation about games as fun, games as a diversion, but I think that there's an increasing range of games that ask more of the players. When I played This War of Mine it made me sad, it made me afraid, it made me very tense, and in the end, it left me with a very changed understanding of what it is to be playing in a war space."
This will make it one of two museums that will be featuring the video game. Back in September 2022 the game became part of War Games – an exhibition exploring the message about conflicts that are conveyed by war-themed games, in the Imperial War Museum in London.
You can view the video down below: