New Map and Roles!
Goose Goose Duck, the multiplayer social deduction game by Gaggle Studios, Inc. has released a new map that should ruffle some feathers. The new map is based in a Desert with some new Egyptian themes. The duck that is trying to kill the other geese can summon a mummy to indiscriminately take out its opponents, unleash swarms of locusts as the Warlock Duck, and camouflage itself in the periodic sandstorm that appears outdoors to lose potential pursuers. You can also open doors from both directions as the Urchin Goose, surveil birds in the sandstorm as the Tracker Goose, and consult the Magic Mirror Forbidden Tunnel's Magic Mirror to watch over faraway rooms and possible targets.
There are two new roles that were added to all maps. The Esper Goose is joining the dark side and becoming the Esper Duck to kill geese remotely with its psychic powers! Geese gain an obsessive new role with Stalker Goose. Obsess over other players and follow them around to uncover the bird in disguise.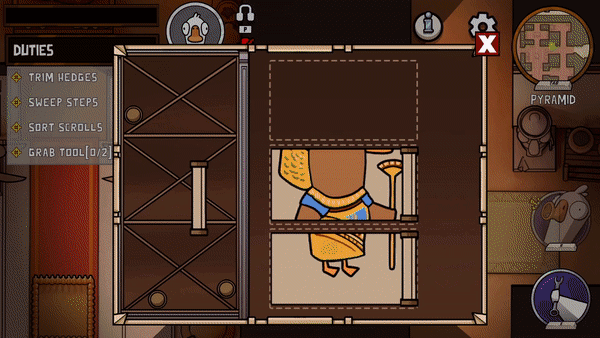 With the Lunar New Year coming up, Gaggle Studios, Inc. wants to celebrate with a special event that updates GooseChapel Map with some new cosmetic art, and special collection tokens for a seasonal claw machine featuring exclusive, limited edition items.
With Goose Goose Duck surpassing more than 800,000 concurrent players daily the game has become one of Steam's most popular games. With that many players, they have effectively eliminated in excess of 9 million pesky geese a day. You can find the game again on Steam for PC, iOS, and Android for the low price of Free! Check out the Ancient Sands release trailer below: