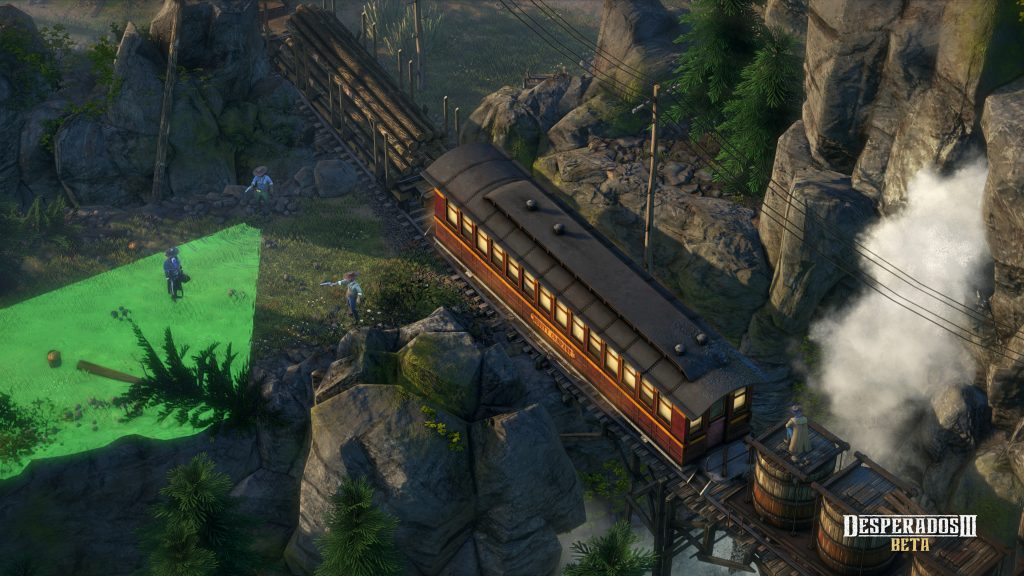 Mimimi Games have announced they will be shutting down after 12 years. In their full message, the company heads not the reason is to focus more on their families and putting their well-being ahead of anything else after producing increasingly ambitious games the past few years.
The full message says:
Dear community, team, and industry,

It is with a heavy heart that today we have to share the news that Shadow Gambit The Cursed Crew will be Mimimi's final game.

As we look back at our 15-year journey crafting games (and crying about it). we feel grateful for the incredible love and support we received from all of you. We cherished every game we made and feel proud of what we were able to accomplish as a studio.

At the same time, dedicating the past decade and a half of our lives working on increasingly ambitious games took a heavy personal toll on us and our families. After the release of Shadow Gambit we decided it was the right time to prioritize our well-being and to pull the brakes instead of signing up for another multi-year production cycle.

While this means that we won't start production on a new big game, we will continue to fully support Shadow Gambit. We are already working on a patch across all platforms and have a big content drop planned for later this year. which we are sure you will love just as much as we do!

This also means we will be slowly ramping down the studio over the next few months. We shared this decision with the whole team at an on-site meeting before releasing this announcement.

We will be doing everything in our power to support our team, and we are now starting to reach out to our friends in the industry to find suitable new jobs for all Mimimis. If you have open positions and are interested in hiring our amazing talents, please get in touch via hi****@mi****.games.

Thanks to the recent launch of Shadow Gambit, we are also able to pay out a bonus to all employees to help them during their transition…

We want to thank our community and fans for playing our games and engaging with us. Your joy and support were what fueled our passion!

We want to thank our industry peers that helped us along all stages of this company, from founding it to self-publishing for the first time. Your mentoring was pivotal for our success!

We want to thank all our business partners, especially Kowloon Nights, THQ Nordic, and Daedalic Entertainment, as well as all external partners and companies that have worked with us. Also, thanks to both the Bavarian regional games fund FFF Bayern and the German games grant of the BMWK. Without the funding, skills and assistance from all of you, this journey wouldn't have been possible. And, most of all, we want to thank the whole team and everyone who worked with us in any capacity on these games. You made Mimimi what it was!

We are now focused on delivering the additional content for Shadow Gambit and fulfilling our duties as managing directors of the company—to our team, our fans, and our business partners, in the most supportive way we can.

And while we don't know what the future will hold for the both of us, we still love video games.

We had a really good run and we are truly grateful for all of this!

Thank you!

—Dominik and Johannes
Mimimi Games are best known for Desperados III and the Shadow Tactics franchise.