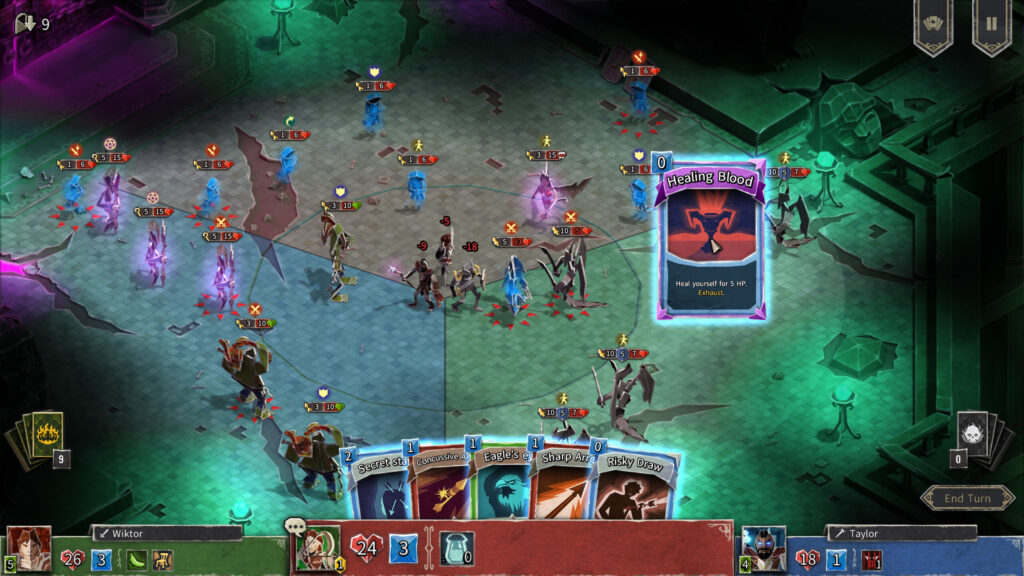 Skystone Games and Thing Trunk have announced that their upcoming deck building roguelike title HELLCARD has received an official release date. The game will launch on February 16 for PC via Steam.
In addition, the company have also released a free prologue that is available via Steam starting today. This allows you to test out both the single player and multiplayer modes of the main game.
HELLCARD takes place in the paper dungeons first introduced in Book of Demons, and its mechanics revolve around deck-building and fast-paced technical battles. But don't think this "just another deck-builder." HELLCARD brings various unique features that require players to consider their moves carefully. For instance, monster placement actually matters and is integral to gaining an advantage in battle.
You can view the release date trailer down below: