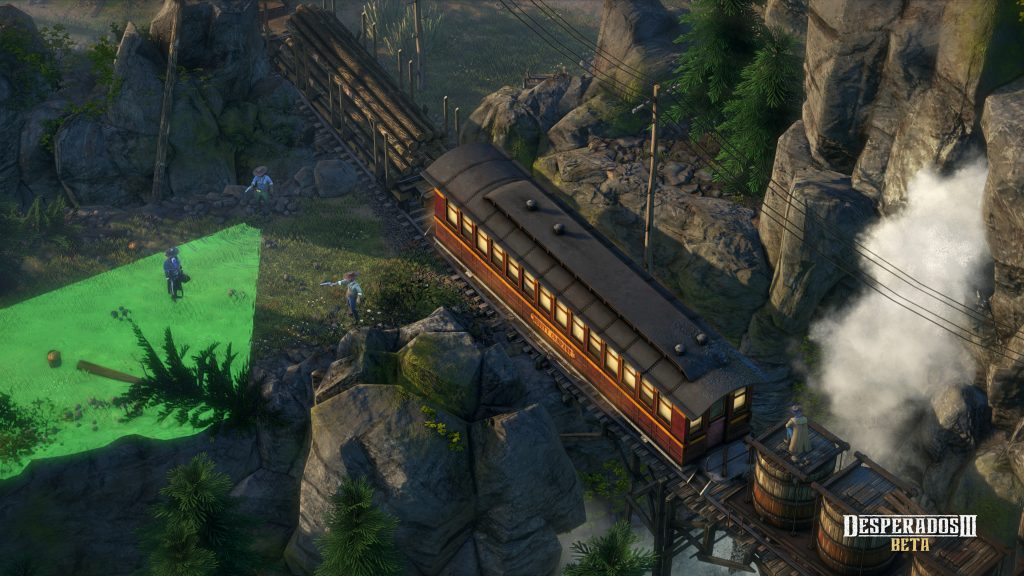 The ESRB have revealed that Mimimi Games' upcoming game Desperados III has received an M for Mature rating due to blood, violence, suggestive themes, and strong language.
Desperados III releases later this year on Xbox One, Playstation 4, and PC. You can view the rating summary down below:
This is a strategy game in which players assume the role of a cowboy (John Cooper) on a quest for revenge in the Wild West. From a top-down perspective, players traverse the wilderness and frontier towns to battle enemy bandits and rival gangs in turn-based combat. Players use pistols, shotguns, and stealth attacks (knives, traps) to kill enemies; players can also employ indirect kills (e.g., poison) to dispatch enemies. Combat is accompanied by realistic gunfire, screams of pain, and blood-splatter effects; fallen enemies can be seen lying in large pools of blood. Cutscenes depict additional acts of violence: a man shot in the head; a man executed at close range by a villain. The game contains references to suggestive material: dialogue referencing brothels (e.g., "She on the first floor of the Flagstone brothel, drinking whiskey and watching the girls dance"; "Fanciest whorehouse in the quarter. Girls there will make your dreams come true.") and allusions to sex (e.g., "That was one hell of a night…What's wrong darling? Lost something in the heat of the night?"). The words "f**k," "sh*t," and "a*shole" are heard in the game.