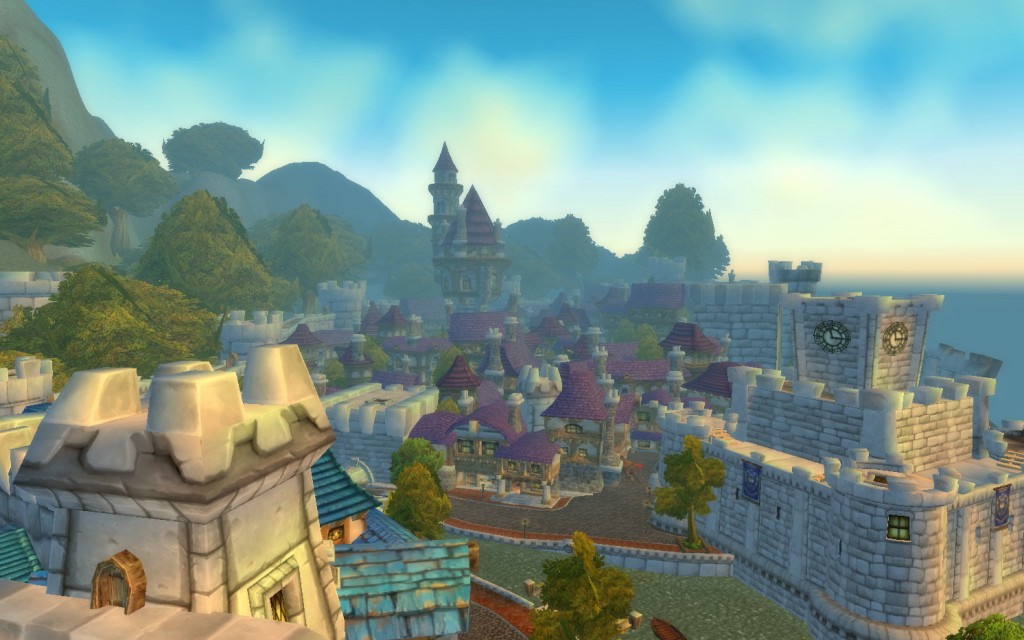 As first reported by Jason Schreier at Bloomberg, Blizzard Entertainment have fired one of their lead designers for refusing to give low performance evaluations for his employees as part of the company's "Stack Ranking" policy.
For those unaware, implemented this policy back in 2021 where managers are required to rank employees on a bell curve and a certain percentage of them must receive a low ranking even if they are deemed unjustified in the manager's eyes. In turn, some of these employees who ended up in the lower part of the rankings, allegedly 5% of total staff, would receive a small portion of the company's profit-sharing and could prevent them from receiving bonuses of any kind.
This employee is Brian Birmingham who up until his release served as the co-lead developer of World of Warcraft Classic. Since publication of the Bloomberg report, Birmingham took to Twitter to say that the reports are true and that the policy was created by ABK, a parent company that was formed when Activision started discussions with Vivendi way back in 2008 to acquire World of Warcraft.
In emails obtained by Bloomberg, Birmingham had noted he refused to go along with the policy and go as far as to tell employees and management that he refused to work with the company any further until this policy was removed. This email said:
"If this policy can be reversed, perhaps my Blizzard can still be saved, and if so I would love to continue working there. If this policy cannot be reversed, then the Blizzard Entertainment I want to work for doesn't exist anymore, and I'll have to find somewhere else to work."
Shortly after the email, Birmingham told staff he was resigning and met with an HR representative to discuss the matter ultimately resulting in his termination.
Birmingham said this about the policy and its origins:
I'm told the forced stack-ranking policy is a directive that came from the ABK level, ABOVE Mike Ybarra. I don't know for sure, but I suspect it's true. Everybody at Blizzard I've spoken to about this, including my direct supervisors, expressed disappointment about this policy.

For those who don't know, "ABK" is the parent company formed when Activision Publishing expressed their interest in buying World of Warcraft from Vivendi in 2008. Blizzard's market value was enough that Activision Publishing could NOT buy it outright…

Instead they arranged to form a new company called, "Activision Blizzard" which would own Activision Publishing and Vivendi's games division, including Blizzard Entertainment. Vivendi had >50% of the shares of "Activision Blizzard" at that time.

In creating "Activision Blizzard" they needed an executive, and Bobby Kotick, from Activision Publishing was selected as the new CEO of Activision Blizzard. Mike Morhaime, still President of Blizzard at that time, reported up to Bobby Kotick's staff at "Activision Blizzard"

Bobby and an investor group staged a "hostile takeover" meaning that they bought up more than 50% of Activision Blizzard shares. (There's no actual violence in a "hostile takeover" despite the name

). I forget which year this happened, but it resulted in greater control.

Activision Blizzard then acquired "King" becoming "Activision Blizzard King," or "ABK." ABK was then a parent company of 3 different companies that they owned:

– Activision Publishing

– Blizzard Entertainment

– King

IIRC, the first year we were asked to meet a specific quota of "Developing" ratings was in the 2020 evaluations, across the winter of 2020/2021. IIRC this was also the first year they tried to unify the review/appraisal systems across all three child business units.

Activision, Blizzard, and King all had *similar* appraisal processes by this point, and ABK wanted to unify them into one. Presumably this was the motivation for *enforcing* a 5% "developing" rating: to make it match in all 3 studios. I'm not defending this, only explaining.

We at Blizzard pushed back pretty hard in 2021, and I truly believed we had reversed the developing-quota policy. When the sexual harassment lawsuit was revealed later that year, we saw some change following that as well, and it felt like we could make an impact on ABK policies.

The realization that there's still a minimum quota for "Developing," despite our objections and sternly worded letters leads me to believe I was operating under an illusion. I hope Blizzard's positive culture can overcome ABK's poison, but it isn't succeeding in doing that yet.