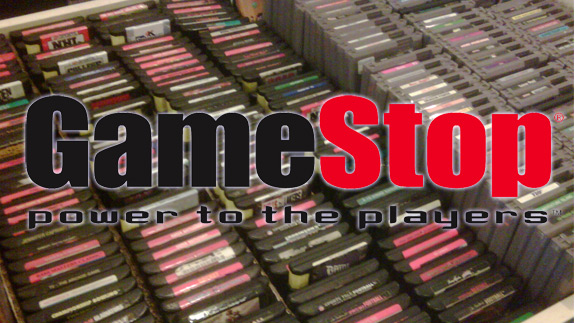 While we often here stories about associates at GameStop leaving the company and their reasoning behind it, it's not often that you hear about it being directly related being on the receiving end of a robbery. Yet alone two of them in the same week. However, that seems to have been the case with one now former GameStop associate.
Reddit user jdwill99 took to the GameStop subreddit to reveal he has left the company after being robbed while working at the store twice in one week. The user wrote:
I'm an ASL, at least for the rest of the day. I don't feel safe at my store anymore after being robbed at gunpoint twice within a week. The company hasn't done much to help either. Cut hours, plus we're going back to single coverage after they said we'd have double coverage to help us feel safer. I found another job that pays more anyway. I suggest getting out too. No job is worth having a gun pointed at you twice.
While there have been many redditors who have chimed in wishing him well, some have taken to the thread to reveal they also experienced being threatened or robbed while on the clock at GameStop. One assistant store manager wrote:
Yep I was held at gun point like 3 years ago and they gave us double coverage for like 2 days and an unarmed security guard lol oh and the dm sent pizza while I wasn't on shift so everyone else ate it. It's a joke.
Another assistant store manager going by MadameLucario wrote:
I was robbed at "gunpoint" (dude was on crack or something but he didn't actually have a gun even though he threatened us, this is in Texas so y'know, he was thankfully aoprehended by the cops after I managed to call the police) back in December. I was traumatized for about a solid week but I've been feeling better.

The manager that runs the store has been very diligent with keeping the store I was in at double coverage because the neighborhood is very risky when the store is located. I've never been robbed at gunpoint before and it is certainly something that I don't think I will ever actually get over but at least I have for the most part shaken off the panic attacks that I experienced that day.

I certainly don't blame you given what you've been through for the decision that you've made and I hope things go well for you, and I especially congratulate you on being able to find an opportunity that will benefit you more in the long run. Hope life goes better for ya.
GameStop have cut hours for a majority of their stores for several months now and many who have expressed being robbed or threatened have expressed that those at the corporate level should have double coverage especially within areas with a higher crime rate.